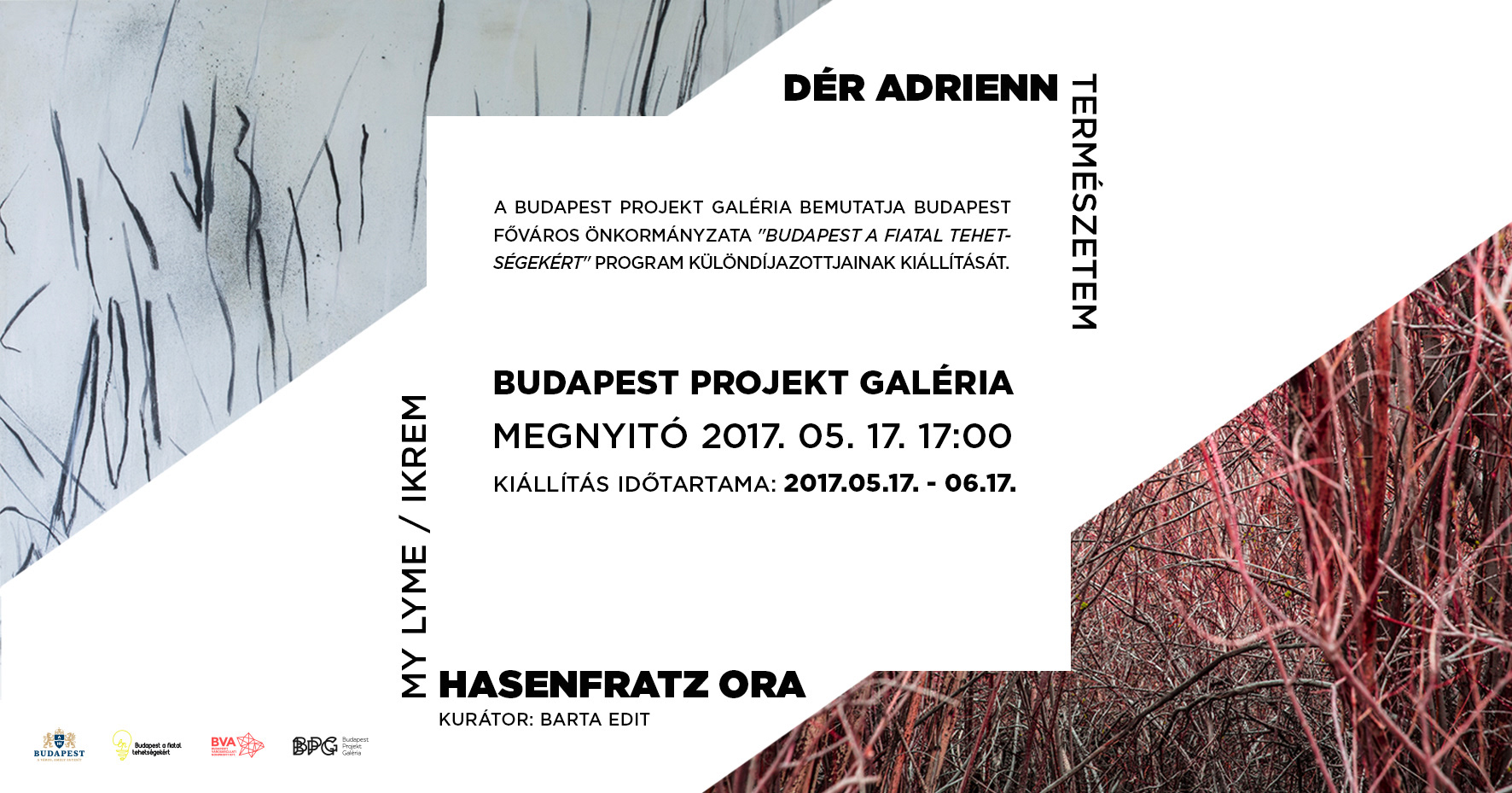 Ora Hasenfratz: My Lyme / My Twin
"Even when choosing art as a profession, facing our lives, learning the truth about our body and soul and making it public is still not an easy task. When a person is ready to reveal their truth, the breakthrough has happened. An inner wall has been demolished, the innermost core of existence has been experienced and accepted and the person is ready to unfold it to others. We may call it the past, however our story is part of our personality. Like onion skin, it is part of the whole.
This exhibition showcases two rather personal photo series from Ora Hasenfratz. The 'My Lyme' body of work documents the story of her Lyme-disease. It is a visual diary of the continuous physical, mental and emotional changes, where every color and shape has a meaning. Whilst on the surface we see hospital rooms, medicine bottles, body parts and self-portraits, if we look deeper into these moments we see the imprints of the axis of hope, struggle, fatigue, resignation, confrontation, resumption. These emotions depend on progressing or receding in overcoming the disease. It is a courageous body of work, with an almost happy end. Lyme-disease can be made symptom-free, but one can never fully recover from it.
'My Twin' series also aims no less than mapping and accepting her feelings. The series introduces us to the world of twinhood with the tools of personal photography. Instead of portraying the close symbiosis - which may be magical, cute or even comical to the outsiders - Ora shows us the sadness and pain of the unavoidable detachment from each other. It is a visual diary of soul-searching. Even though the subject of the story are both of the twins, after all the story is told through the camera lens of a single person."
 Edit Barta, curator
Hasenfratz Ora: My Lyme / Ikrem
"Felvállalni az életünket, testi-lelki dolgainkat még akkor sem egyszerű feladat, ha a művészetet választja hivatásának az ember. Amikor valaki készen áll a megmutatásra, az mindig azt mutatja: megtörtént az áttörés. Egy belső fal lebontásra került, amit meg kellett, azt az ember megbeszélte önmagával, készen áll arra, hogy másoknak is megmutassa önmagát. Nevezhetnénk múlt időnek is, amit magunk mögött hagyunk, de valójában az élettörténetünk és a személyiségünk egy része. Olyan, mint a hagyma héja, része az egésznek.
A mostani kiállításon két, meglehetősen személyes fotósorozatot láthatunk Hasenfratz Orától. 'My Lyme' című sorozata saját betegségének történetét dokumentálja, a folyamatosan váltakozó fizikai és lelki állapotok vizuális naplója, ahol minden egyes színnek és formának jelentősége van. A felszínen kórházi szobákat, gyógyszeres pirulákat, emberi testrészeket, önarcképeket láthatunk, de ha a képek mélyére nézünk, a remény / küzdés / fáradtság / beletörődés / szembenézés / újrakezdés érzelmi tengelyének lenyomatait. Annak megfelelően, hogy épp előrehaladás vagy visszalépés figyelhető meg a betegség legyőzésének folyamatában. Bátor sorozat, mondhatni happy enddel. Tünetmentessé lehet tenni a Lyme-kórt, de teljesen meggyógyulni nem lehet belőle.
Az 'Ikrem' című sorozata sem vállal kevesebbet, mint saját érzelmeinek a feltérképezését és elfogadását. A fotósorozat a személyes fotó eszközével vezet be minket az ikerség világába. A szoros szimbiózis - a külvilág számára sokszor varázslatos, kedves vagy épp mulatságos - ábrázolása helyett az elválás, a másikról való leválás fájdalmas és szomorú, ám szükségszerű állapotával találkozhatunk. Vizuális napló ez is, az önvizsgálaté. S noha a történet kettejükről szól, a mesélő mégiscsak egyetlen személy, akinek a kameráján keresztül olvassuk a történetet."
Barta Edit, kurátor
A kiállítás megtekinthető 2017. június 17-ig keddtől szombatig 14 és 20 óra között.
Cím: Budapest Projekt Galéria, 1053 Budapest, Kossuth Lajos u. 14-16.